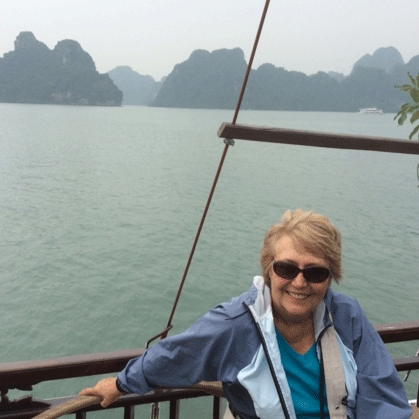 After fifteen years of teaching and writing educational materials at the University of Minnesota Extension service, Professor Misner took a one year sabbatical in order to go on a sailing adventure with her husband. By the year's end she knew she would never go back. She continued sailing and explored much of the world.
She visited more than 80 countries and claims she never met a stranger because shortly after meeting someone they became friends. It is that openness with people that makes her writing so real and personal.
Following her six year worldly sailing adventure, LaVonne wrote "No More Mondays – a nautical odyssey." Since then she has written three other books; each inspired by her extensive travel. All her books are available on Amazon.com.
She is a wife, mother, grandmother and great grandmother. Today she resides in San Diego, CA with her husband, Tom Olson and her dog Emma.